Ithink Smart Home System attended CeBIT 2016
发布时间:2016-03-24 14:01
发布人:ithink
浏览次数:
The CeBIT was hold in March 14th to 18th, and the magnates of consumer electronics industry from Home, Digital Products and Computer are competing to demonstrate the latest technologies and forward-looking product of the year. Ithink, the leading Smart IP camera factory in China focus on demonstrating Smart IP Camera and Smart Home products, to show the audience the experience of brilliant innovation. Booth No.:E11 in Hall 16.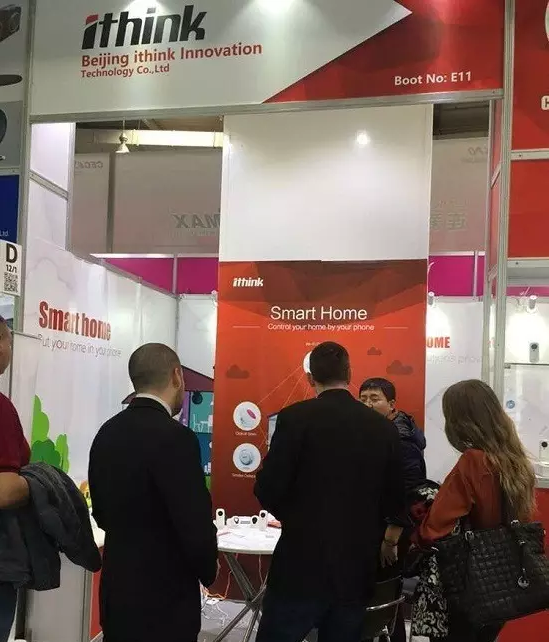 Technological Innovation amazing worldwide
In this exhibition, ithink will show the most advanced Smart IP camera, including HandView Series I, Series Q and Wireless Bolt camera. HandView cameras includes several pioneering technical innovations, such as intelligent dual alarm, offline recording, sound waves binding. 720P HD, the picture is very delicate, restoring the true color to the greatest extent, and the viewer feel unmatched Sense of the scene. Currently, HandView smart cameras have been widely used in home care, supervision shops and other places.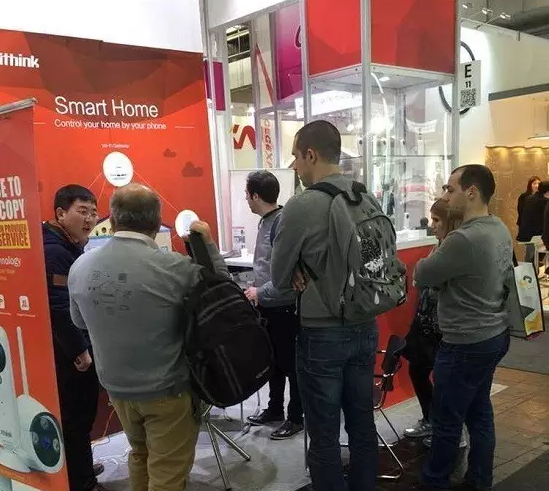 It is noteworthy that ithink HandView smart IP camera products have occupied a prominent position in the China market. HandView smart IP camera is a simple, pure and creative products. In the design concept, Handview is integrated into the European home design minimalist style, with art-like design, showing fashion thin shape; in functionality, HandView smart IP cameras restores the most important core functions, focusing on the ultimate audio-visual experience, with video viewing, two-way audio, infrared night vision and automatic alarm function, and equipped with the Andrew system, bringing more smoother experience; in the workmanship, HandView Smart IP camera uses a number of high standard difficult workmanship, such as integrated modeling, ultra-thin design in HandView I2, to achieve a combination of technology and art.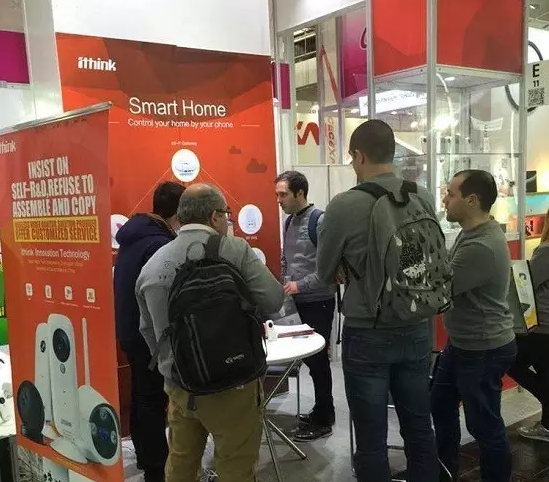 Overseas multiple layout
Besides Smart IP camera, Ithink HandView also show the Smart Home System which is based on mobile Internet service platform, used advanced audio and video technology, infrared detection technology, microwave radar technology. It is no need for the Smart Home System to set arming, network. It can implement intelligent simultaneous alarm, to provide the industry more professional networking video surveillance solutions, and create a comprehensive intelligent home life.
Ithink Launched a number of innovative products and technologies, at the meanwhile, Ithink focused on multiple layout, and cooperate continuously with world-renowned customers in new business areas. This time, with the opening of the German CeBIT exhibition, Ithink HandView will further consolidate and expand the business in Europe and the global market, supplying worldwide customers with innovative technology, high quality products and better solutions and services.